AIPC Helps Raise $135,414.00 for Charity
Earlier this month, the Mental Health Academy, in partnership with Act for Kids, hosted the 2016 Mental Health Super Summit. The event gathered 20 expert speakers from leading Australian and international universities (including Harvard, Oxford, Pennsylvania State, and many others) and over 2,100 registered attendees – and raised $135,414.00 to support children who have experienced abuse and neglect across the country. For the second year in a roll (last year the Summit raised just under $90,000), AIPC was a major sponsor and active supporter of the Summit – and we're really proud of the outcomes.
Child abuse and neglect is one of Australia's biggest and most misunderstood social problems. Despite being under-reported, Australian authorities confirmed 42,457 children were abused or neglected in one year alone (Australian Institute of Health and Welfare, Child protection Australia 2014-15).
With the funds raised from the Summit, Act for Kids will be able to:
Provide 815 hours of free therapy or,
Put 68 children through their Integrative Therapy Program or,
Put 2,708 children through the Learn to be Safe with Emmy & Friends program.
"We are just in awe of the efforts of the Mental Health Academy and so thankful to everyone who participated in the Summit. This donation will make such an incredible difference to the lives of Australia's abused and neglect children," said Dr. Neil Carrington, Act for Kids CEO.
Congratulations to all involved – we look forward to being part of the Summit again next year.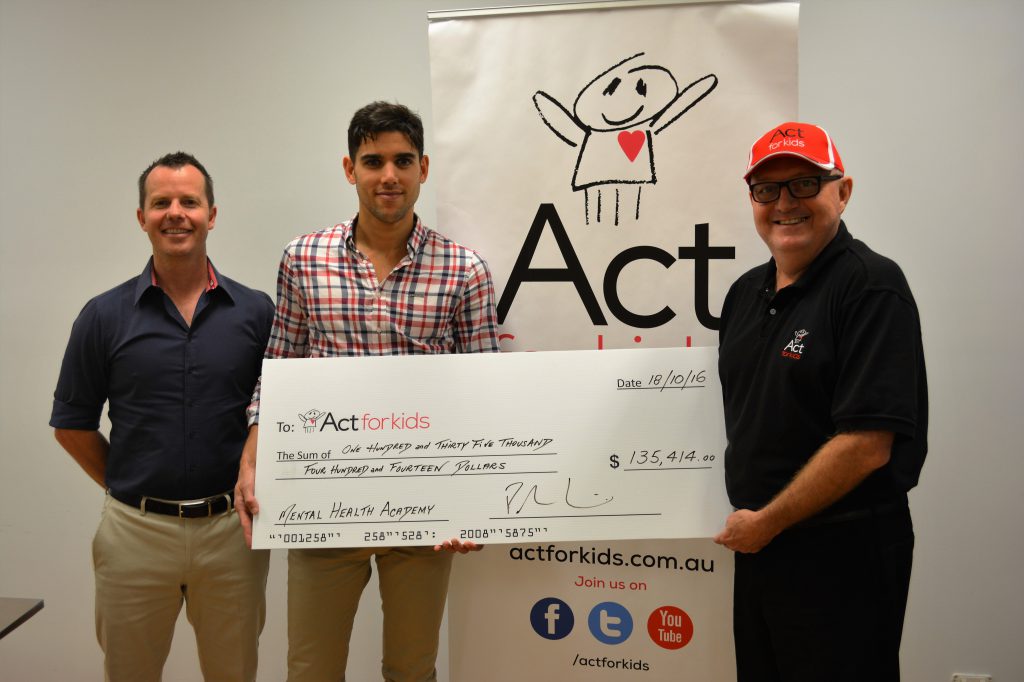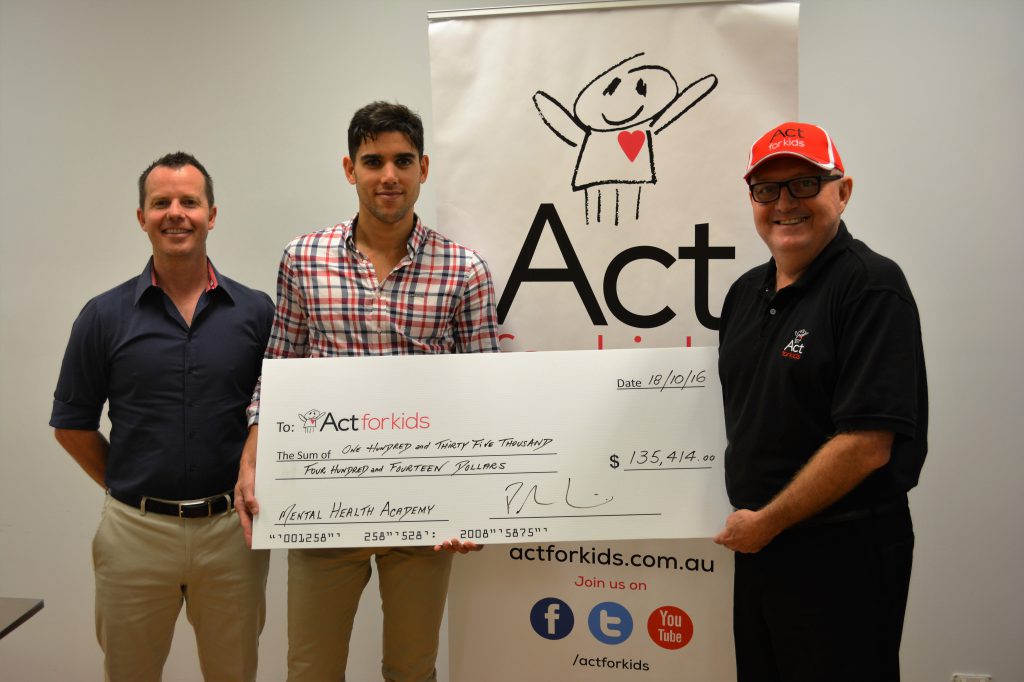 In this photo (left to right): Simon Clarke (AIPC Director), Pedro Gondim (Mental Health Academy CEO) & Dr. Neil Carrington (Act for Kids CEO).